Welcome to Our 2023 Summer Interns!
Posted On June 20, 2023
Please join me in welcoming the 2023 Summer Intern Class to our Blue Diamond cooperative!
This year, 16 college interns are joining us for a unique 12-week internship program where they will experience meaningful, project-based work, cohort group meetings, development and training sessions, team building events, and field and site tours. Through this experience our interns will gain valuable insight into the almond industry and learn new marketable skills as they develop vital relationships within their teams and throughout Blue Diamond.
I'm thrilled to know that, over the years, several of our interns have been hired as full-time Blue Diamond team members following their internship. That says a lot about the excellent caliber of our interns and the quality of their experience at Blue Diamond.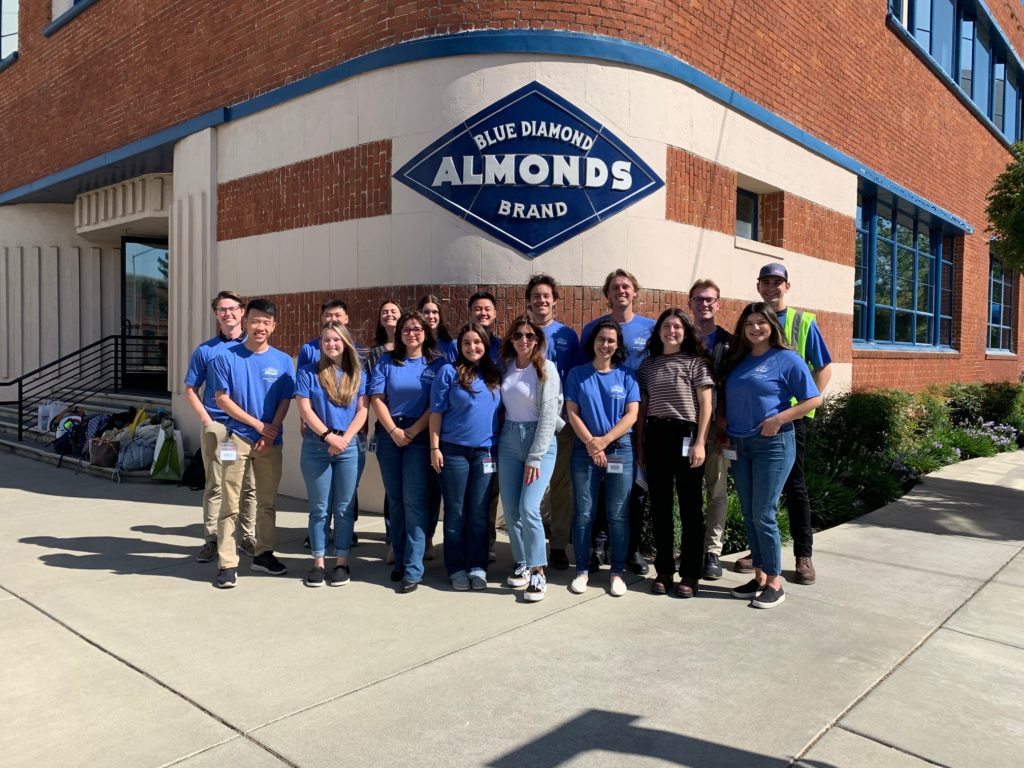 The 2023 class of interns will be integrated with our teams in Corporate Communications, Engineering, Finance, Government Affairs, IT, Logistics, Maintenance, Manufacturing, Marketing, Operations, Process Improvement, Procurement, Project Management, Supply Chain and Sustainability.
Madison Bavaro, Texas A&M, Operations (Turlock)
Yuval Braeman, UC Davis, Supply Chain (Sacramento)
Sam Davison, UC Davis, Procurement (Sacramento)
Anthony Do, CSU Sacramento, Global Supply Tech. (Sacramento)
Mark Hanson, Brigham Young University, Project Engineering (Salida)
Louis Heinzer, CSU Sacramento, FP&A (Sacramento)
McKenzie Hoff, CSU Global Logistics (Sacramento)
Abegale Jones, University of Pittsburgh, Maintenance (Sacramento)
Beth Miller, UC Davis, Government Affairs (Sacramento)
Envira Muran, UC Berkeley, Operations Excellence (Sacramento)
James Nguyen, UC Davis, Project Management (Sacramento)
Maria Rechdouni, UC Davis, Sustainability (Sacramento)
Jake Sonke, Covenant College, Corporate Communications (Sacramento)
Yasmin Vasquez, CSU Stanislaus, Operations (Turlock)
Grant Wiebe, California Poly SLO – Process Improvement (Salida)
Zachary Wong, San Jose State University, IT Projects (Sacramento)
Please do all you can to help welcome our wonderful Blue Diamond interns and support their development journey while here!