The 2013 Almond Crop Shows Positive Gains in August
Posted On September 11, 2013
September 11, 2013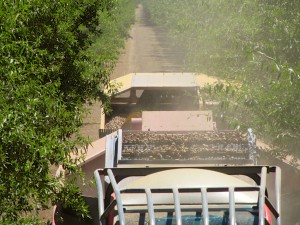 August almond shipments showed a meaningful gain of 6% versus prior year for the first month's shipments of the new crop. Domestic shipments continued to show strength against prior year with growth of 5%.
Crop receipts were up 62% over last year, however it is too early to draw any conclusions as the early harvest contributed to the increase over prior year.
Industry commitments through August were up 20%. Early indications on the quality of the Nonpareil almonds are good.
The market appears to be stabilizing as the harvest progresses. With the size of nuts smaller this year, mid-range sizes will continue to be in strong demand with limited supplies for large quantity requirements.