District 1 Director Dan Cummings Elected Chairman of the Board
Posted On December 8, 2014
This article will appear in the upcoming Almond Facts. 
At the Organizational Meeting of the Board of Directors following Blue Diamond Growers 104th Annual Meeting in Sacramento, Dan Cummings was elected as Chairman of the Board. He will succeed outgoing Chairman Clinton Shick, who will remain the Director for District 9. District 3 Director Dale Van Groningen was elected as Vice Chairman.
Shick Era One of Rapid Expansion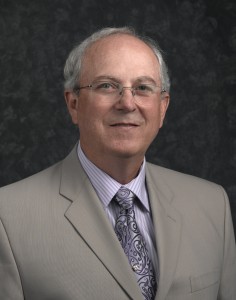 Shick was elected Chairman of the Board by his fellow directors in 2006 upon the retirement of Howard Isom. Previously, he had served as Vice Chairman for 16 years. Shick joined the Board of Directors in 1983 as the first director for the realigned District 9.
A life-long farmer, Shick grew up in the McFarland area as the son and grandson of farmers. After graduating from California Polytechnic State University San Luis Obispo with a degree in farm management, he began work on a master's degree at U.C. Davis, but his first love, farming, called. His farm management work led to the development of his farming enterprise. Shick planted his first almonds in 1973, joined Blue Diamond Growers, and decided to run for the Board of Directors in 1983.
As Chairman, he presided over the Board's selection of Mark Jansen as President and CEO in 2010 and the addition of Blue Diamond's first-ever outside director, which helped to strengthen the Board's skill set. Shick oversaw the development and rapid expansion of the North American Consumer Business, the launch of the International Retail Business, and the double-digit value-added growth in the Global Ingredients Business. As a result of Blue Diamond's rapid growth, Shick was also involved in the initiation of the new Turlock Plant and the expansion of the Almond Innovation Center.
"After several years of searching for the right affordable solution to capacity constraints, Board and management arrived at a long-term solution in Turlock, allowing for growth with negligible impacts to grower returns," Shick said, reflecting on the launch of phase one of the three-phased new Turlock Plant.
During his time on the Board, the industry's crop has grown from 239 million pounds harvested in 1983 to the 2.0 billion potential crops harvested today. His tenure saw Blue Diamond handling more almonds than ever before, record pricing for those almonds and Blue Diamond members experiencing record-setting returns, beating the competition by as much as 15 cents per pound for the 2013 crop.
Cummings Brings Broad Industry Knowledge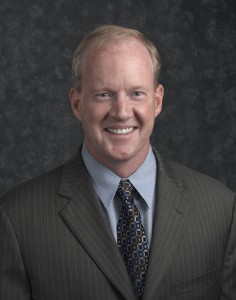 Dan Cummings from Chico will serve as Chairman effective November 19, 2014. "It is an exciting time to be a Blue Diamond almond grower," he said. "I am humbled and honored to serve as Chairman of our cooperative."
Cummings participated in Blue Diamond's inaugural Young Leader Program class, and then was elected as a member of the District 1 Grower Liaison Committee for three years and of the Grower Advisory Committee. He continued as an ex officio member while representing Blue Diamond on the Almond Board of California (ABC) and on various committees. His ABC service includes three years as Vice Chairman; Chairman of the International, PR and Advertising, and Reserve Committees; member of the Administration and Finance Committee; and Chairman of the Bee Task Force.
He joined the Blue Diamond Board of Directors in 2006, replacing Howard Isom as the District 1 Director upon his retirement. Cummings currently serves as the chair of Blue Diamond's Executive Compensation Committee, and as a member of its Governance and Audit Committees.
As CEO of Capay Farms, Cummings manages several thousand acres of almonds and walnuts in Butte, Glenn, Tehama and Colusa counties. In addition, Cummings is Chairman Emeritus of Project Apis m., the organization behind the "Bee Box" column that appears regularly in Almond Facts. He is also a partner and CFO of Olivarez Honey Bees in Orland. Cummings holds a bachelor's degree in economics from Stanford University and an M.B.A. from Harvard University.