Blue Diamond Growers named as a finalist for the 2013 Business & Technology Leadership Awards
Posted On January 7, 2014
Blue Diamond was a finalist in Consumer Goods Technology magazine's 2013 Business & Technology Leadership Awards in the small to mid-sized consumer goods firms category. Here is a copy of the article relating to Blue Diamond.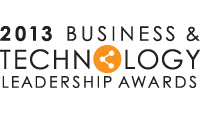 The importance of transformational business and technology initiatives cannot be underestimated in the consumer goods industry, which is marked by new consumer preferences and touch points, emerging technology and complex customer relationships. That's why CGT is once again recognizing consumer goods companies for excellence in supply chain, customer management and midmarket growth strategies. With the votes tallied, we proudly reveal the Business & Technology Leadership Award finalists and winners for 2013.
SMB Market Award
This award is presented to the small to mid-sized consumer goods firm that is best utilizing technology or business initiatives to achieve substantial growth in size and/or revenue.
FINALISTS
Blue Diamond Growers
During the 2011 crop year, this leading almond brand catapulted to $1 billion in sales. Expanding into the UK and Australia accounted for a 62 percent overall sales increase in international retail products, and its North American Consumer Division experienced more than 47 percent growth with new product launches. In May 2013, the company doubled its capacity by opening the first phase of a new plant in Turlock, Calif. Plans also included expanding research and development capabilities as global demand continues to increase 10 percent annually.