Blue Diamond California Almond Market Update
Posted On June 12, 2014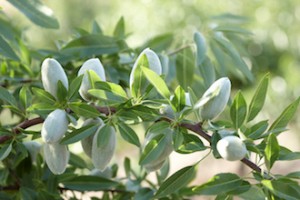 The California Almond Industry continued to experience strong shipments for the month of May. The Industry Position Report  showed shipment totals of 143.7 million lbs., an increase of 9% from last year. YTD shipments through May totaled 1.652 million lbs., an increase of 4.7% over prior year. The 2013 crop remains at just over 2.0 billion lbs. Strong global demand, coupled with increased shipments against crop receipts, signals an ending inventory now projected to be lower than last year's 335 million pounds.
The U.S. market maintained shipment levels supporting 10% year-over-year growth. Europe's growth pace also continued, partially due to the weak Spanish crop. China was the only major region showing a decline for the month versus prior year. India continued to exhibit increases, as they have for the past few months. The Middle East continues to rebound from last year.
Growing demand, both domestically and abroad, coupled with lower ending inventories, continues to support firming market prices.
Industry Shipments Major Market Summary

May – Versus Prior Year

YTD – Versus Prior Year

USA

0.6%

10%

Europe

22%

15%

China

-29%

-30%

Middle East / Africa

11%

15%

India

23%

-20%

Total Shipments

9%

4.7%
NASS issues the Objective Estimate for the 2014 California almond crop on June 30.