Almond Harvest Operations Nearing Completion
Posted On November 9, 2012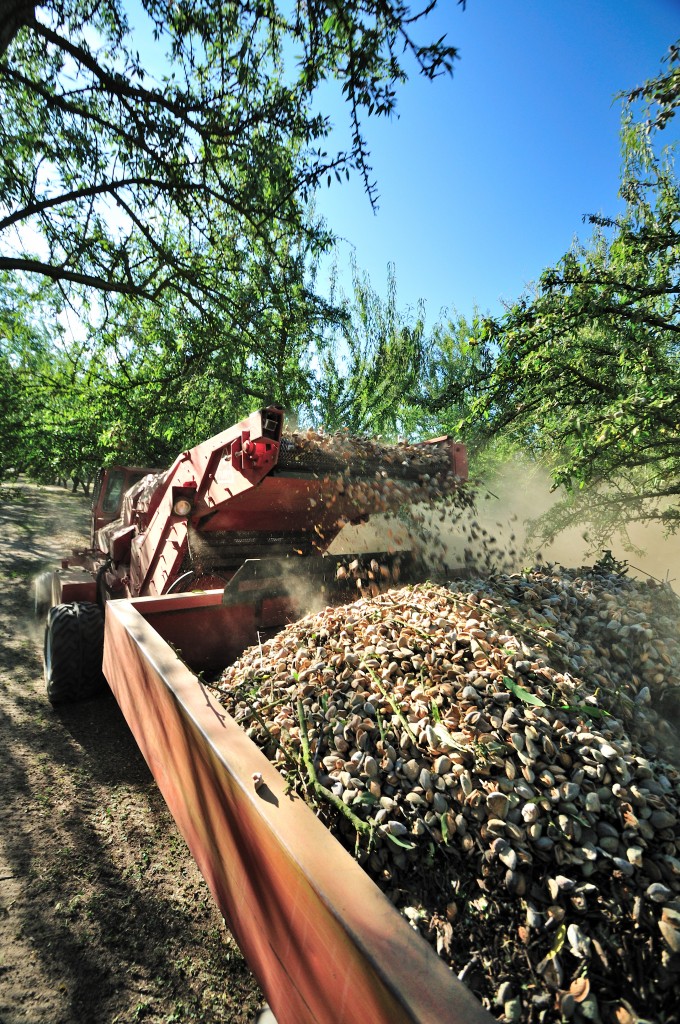 November 9, 2012
Fall-like conditions prevailed during much of the period in the central region as the 2012 harvest entered its final stages. Rainfall swept over the region during the fourth week of the month and again in October's final days as two weakening storm systems expended their moisture on the northern half of the state.
Harvest operations in the region's orchards have all but ceased in the central region. While the 2012 harvest has brought more variable crop levels, the harvest was completed in a much easier manner than in the past two years when delayed maturity and October rains created very difficult harvest conditions. Better conditions this year translated into relatively few growers having to deal with wet or green crops requiring drying after hulling or shelling. Growers are reporting that on the whole, they have experienced good quality levels.
With the completion of the harvest, grower's attention has been diverted to the various required post-harvest tasks. Some have begun pruning and shredding operations, as well as removing older, lower producing orchards and individual trees that will be replanted within the orchards.
The completion of the harvest has also brought the completion of the irrigation season for growers receiving their water from local irrigation districts. All in the region are hoping that the coming winter will bring ample snowfall needed to replenish the state's depleted reservoir system and the rain required to fill the orchard's root zone.
Huller/seller operators are now working their way through product and expect to complete shelling the crop by the Thanksgiving holiday.